This section doesn't currently include any content. Add content to this section using the sidebar.
Since 1992, Play Mor Swing Sets has had a vision for creating a line of outdoor wooden playsets that would encourage families to spend more time together at home. Today, the business specializes in both poly and wooden play sets that can be customized to fit any backyard space.
For more than two decades, Play Mor Swing Set's skilled local craftsmen have been turning high quality lumber into attractive, customizable playsets. They employ dependable, committed workers who oversee production and create ideas for new playsets.
Play Mor firmly believes that "children are an heritage of the Lord, and the fruit of the womb is his reward." They work hard to create playsets that encourage quality family time spent outdoors.
Our Pledge to You:
* MADE IN THE USA
* All domestic wood
*Family Friendly
*Quality Playset
*Lasting Memories in your backyard
*Lifetime of Fun
*Many pre-configured sets to choose from
*Standard Customization of features and colors without upcharge
*Environmentally friendly organic treated wood (POLY)
*Maintenance free polymercoated wood which means no painting or staining (POLY)
*27 years of Experience building play sets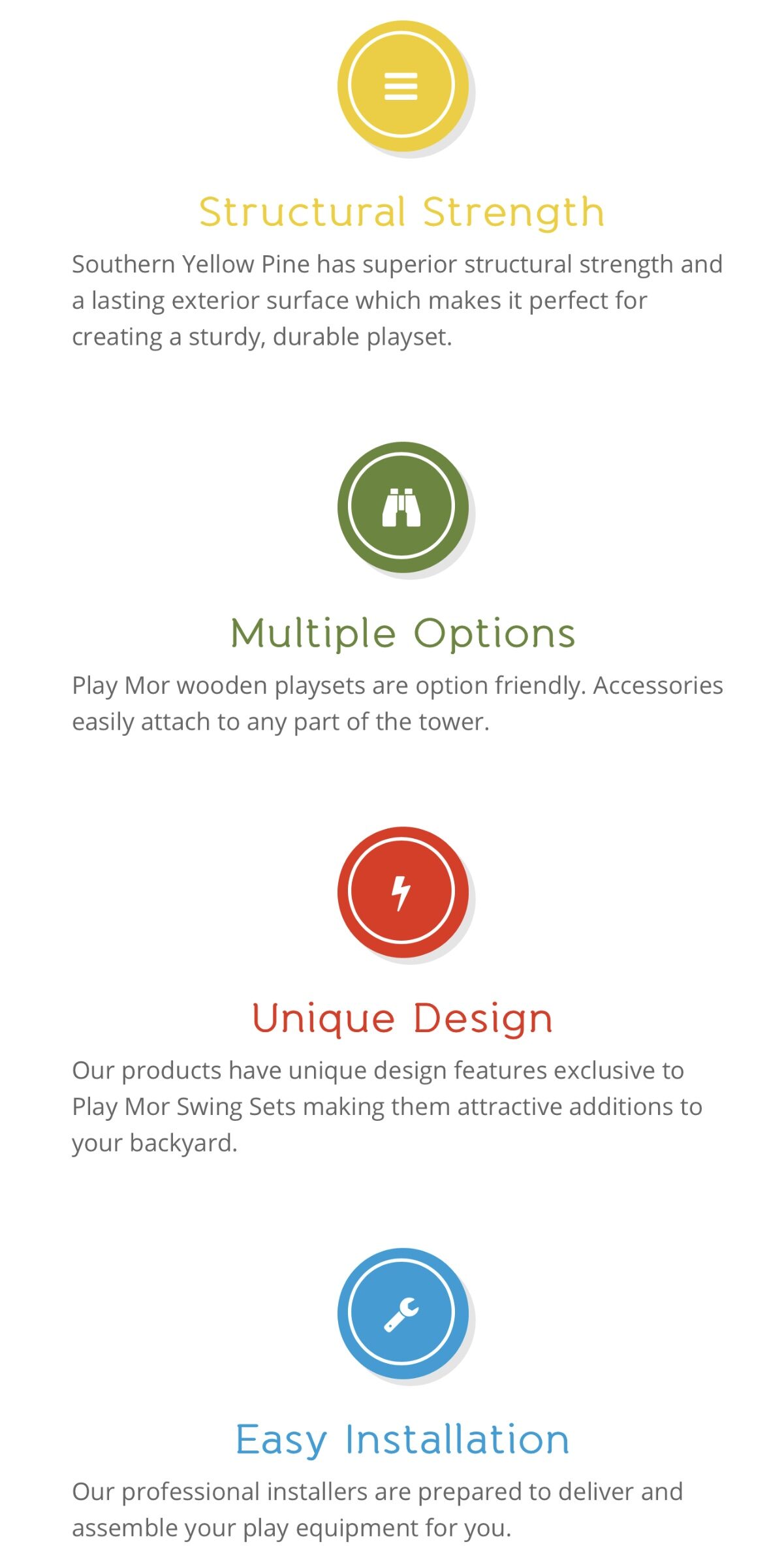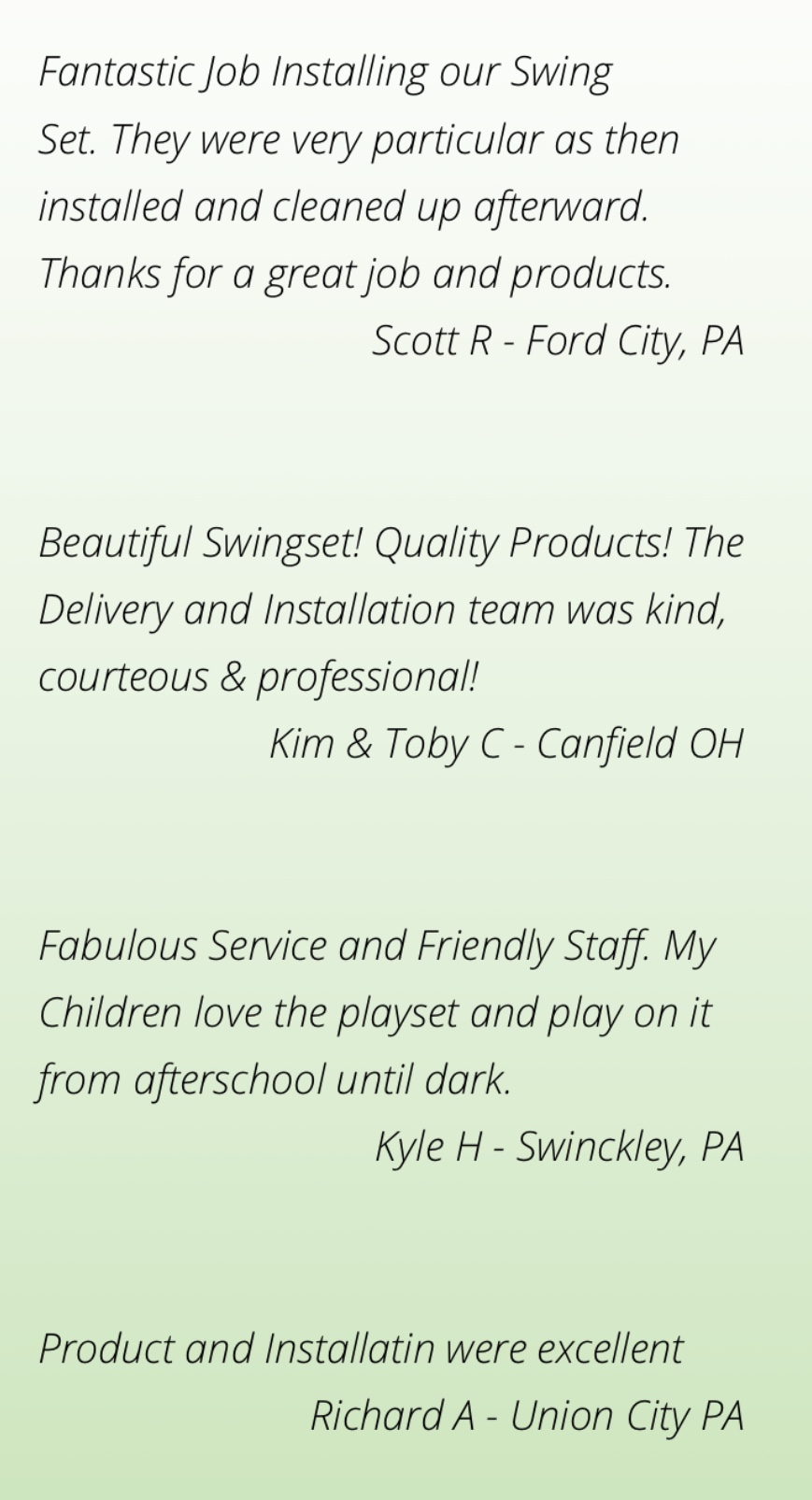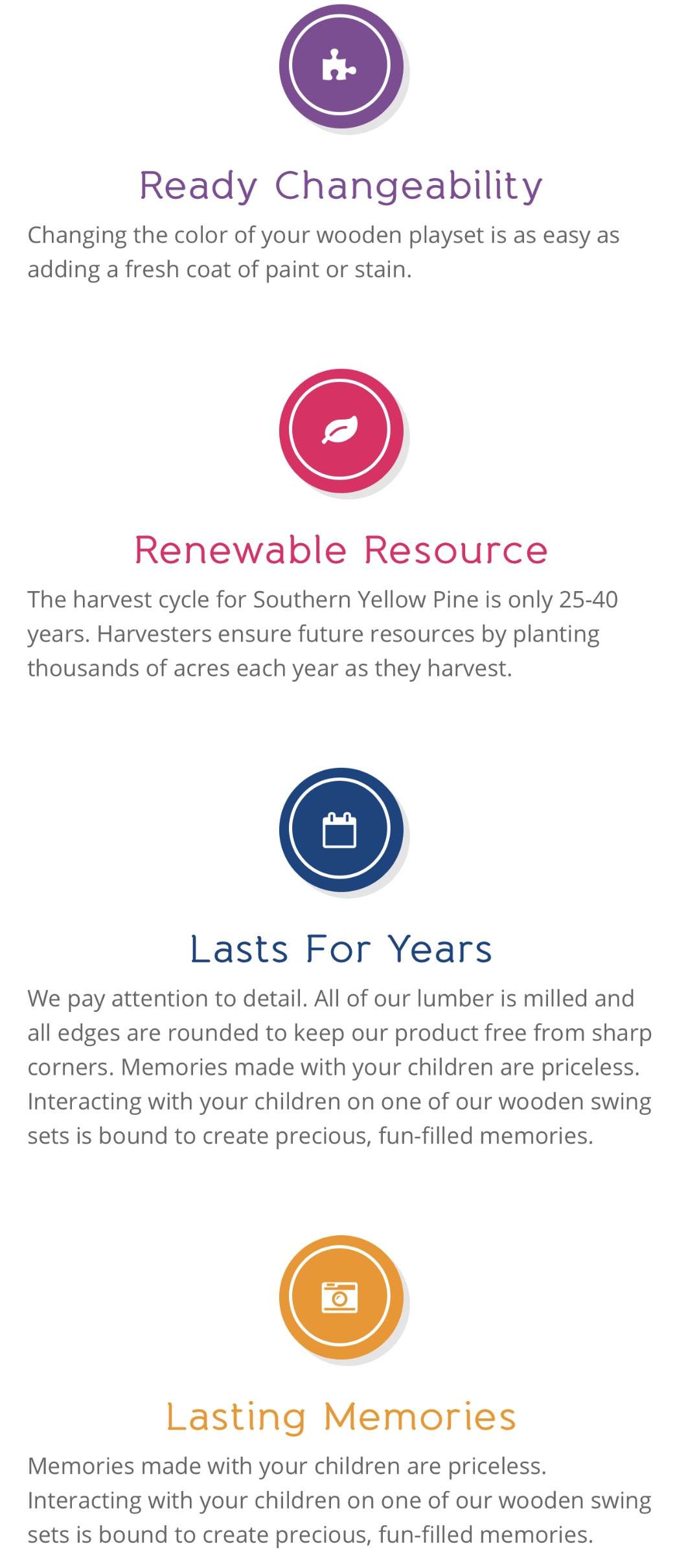 0 products
Sorry, there are no products in this collection.